About OSDForum
The Open Source Developer Forum is a workshop that brings open source SW and HW (chips, boards and systems) developers together to collaborate and learn. The OSDForum includes talks from leading industry and academic experts focused on IoT, Edge and Machine Learning development leveraging open source SW and HW building blocks. The agenda also includes a hands on bring up session using a RISC-V based development board that attendees can keep. Made possible by the generous support of our sponsors, the OSDForum is a non-profit event with low attendee fees of $50 for industry attendees and $25 for academic attendees (includes the full day of talks, breaks, lunch and a RISC-V development board).
Registration is limited, so don't delay - register today!
The OSDForum is co-hosted by CMC Microsystem, the Eclipse Foundation and the OpenHW Group.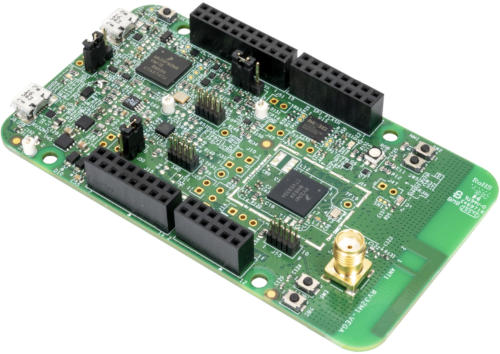 Venue
Bayview Yards is a dynamic and energized hub that serves as basecamp for some of our greatest homegrown technology talent, capabilities and companies. It is the ultimate one-stop business acceleration shop and 'mash-up' of technical, business and market services, resources and expertise that helps entrepreneurs and companies launch, grow and thrive, and compete with anyone in the world.
Bayview Yards
7 Bayview Station Road
Ottawa, ON K1Y 2C5